About Us
Our shop is located at 363 Parker Avenue in Rodeo, Ca. We specialize in HarleyDavidson and American V-Twin repairs, service, and accessories. Whether it's a basic service, tune up, or a complete rebuild, West County Psycles is the place to go!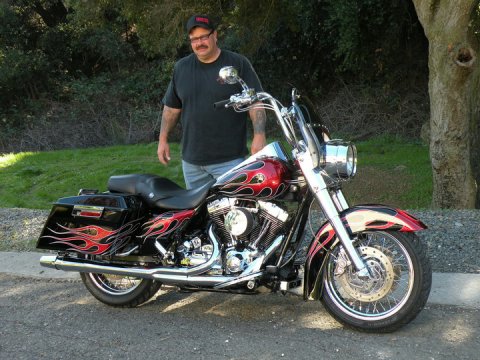 Owner Emil Ramirez
We also perform custom work upon request and know what it takes to improve V-Twin performance. If you want to make more power while maintaining factory reliability, come see us for some tire shredding options!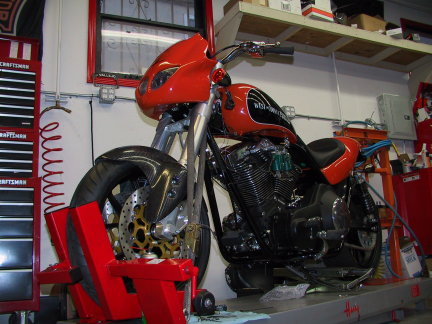 Our shop bike being assembled
Look around and see what we have to offer and please feel free to contact us for questions and price quotes. At West County Psycles, we treat your bikes like they're our own!
Thanks for checking us out!